Our Work
In Our Clients' Words We'd like to think our work speaks for itself:
After three knee surgeries and countless physical therapists, I finally found a trainer who was truly attentive to my needs and circumstances.
I came to see Peter in June 2013. Peter Sheridan is the best trainer I have met. Peter helped re-pattern my movement patterns to relieve stress from key areas and strengthen muscles in others. It was the approach that proved the most helpful. He listened to my story, was attentive to my symptoms, and devised a recovery scheme that got me back from hobbling to extreme skiing in the Alaska backcountry.
Peter takes great pride in his studio. He keeps it immaculately clean and stocks it with great equipment. It is a terrific environment in which to work out, train, get and stay motivated, and be supported. He's wonderful to work with one-on-one, but also runs classes that are awesome.
I would strongly recommend Peter Sheridan and the Healdsburg Pilates Studio to anyone looking to train for sports, address aches and pains, maintain general fitness, or recover from an injury.
I truly doubted that I would ever be able to ski again, but after diligent work with Peter, I got back into the mountains and skied 125,000 vertical feet in a week!
Heath Thomson Founder |
Metes & Bounds
| A Table-To-Farm Dining Experience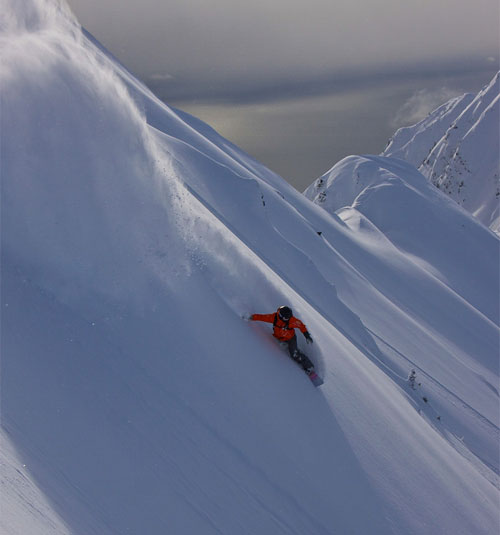 Heath Thomson, heli-skiing in Alaska backcountry, March 2014
I have and will continue to refer Healdsburg Pilates and Fitness especially for life changes and needing to figure out a new way of doing things... Nicole
I feel like as a result of my working at the Healdsburg Pilates studio I really do have a new body, and I'm enjoying it a lot. Eric
Recently they've added a Barre Class which I think is my favorite class of all... Care
The important part for me was to have a place to go where people were paying attention to me getting better & also the technique of how I was doing it... Gene
Peter has been able to work wonders with helping injuries subside much more quickly and helping me remain as active as I'd like to be... Kitty
I've been coming to the studio for 9 1/2 years... sometimes at the gym it gets boring... but here there's something different all the time Edie
I found that 'Healdsburg Pilates' doesn't even begin to describe all the things that happen there... Melita
Peter has helped me through a lot of my health issues... been there for me during my chemo treatments... & always knew how to make me feel better and not give up Gayle
I've gotten myself with Peter to a place that I never thought I could be Tara
The things that I've done with Peter in the last year have completely changed the way that I use my body & feel about it... Sara
I was overweight. I was out of shape. Within a year I was doing 100 mile bike rides. It's changed my life... Joseph
Peter and Lacy are just fabulous people who really care about what they're doing and making you feel better about your body... Joany
I like the fact that in an hour and a half I can get a workout that would take me three hours on my own... Douglas
Its a really comfortable environment compared to a gym... it's a great way to learn how to fix some bad habits you've picked up Emilie
I really wanted a good looking coach, and that's why I come here... Nicole
Everyone is so kind and generous and sweet here and I think that's really, really important, especially in a small community... Paige
I had a shoulder injury where I couldn't lift my arm up all the way, and I had a spine that didn't really move... and Peter really helped me...it was amazing, it really was... Janet
Peter and Lacy are the best I ever met... I know that the time I spend here is going to be really well spent and I'm going to leave feeling amazing David
I was sick of the gym, I was sick of the classes that they offered, I always felt uninspired, like I was not getting a really great workout... I came in and tried a Spin class from Peter, and I instantly could tell that I was going to be addicted to this... Kelley
Contact us today for a complimentary consultation to create a fitness plan that is right for you.
Phone: (707) 433-2737
I spend endless hours contorting myself into the most ergonomically unfriendly poses possible as I go through my day in front of the computer with my brain buried in code. I live entirely in my head, attending to my body only when it complains for food or ibuprofen. Apparently this is not a sustainable lifestyle, as my shoulders have knotted into an impenetrable mass, and my neck has decided it will no longer support my skull without stabbing me in the eye socket to remind me it needs attention.
Enter Peter. Through his careful observations of my peculiar habits and warped movements, coupled with his extensive knowledge of things called muscles, joints, spinal columns and pelvic bowls he has guided me patiently and attentively through various exercises that have slowly pulled me from the brink of wizened trolldom. My migraines have decreased, my sleeping is sounder and my overall stamina and general outlook have improved since having started personal training at Healdsburg Pilates.
I am definitely a gymphobic introvert. Coming to a clean, quiet studio with equipment that is patiently explained and helpfully adjusted for my workout makes exercising far less intimidating. Sessions bolstered by Peter's encouragement and good humor make physical activity, which I usually detest, challenging and rewarding. My body and I are almost on speaking terms now, and I am incredibly grateful for the commitment and energy Peter gives to enrich others lives with health and well-being. Thank you Peter.
And thanks for not burning my sneakers.
Sandra Versteegh |
Kreck Design